THE CARP CUSTOM Creamery is located in the Village of Carp, Ontario. 
When Owner, Dustin Therrien purchased the building and equipment he quickly realized that his ice cream knowledge was limited and headed off to Guelph University. He graduated from the Ice Cream Technology program.
As the business grew Dustin realized that this was not a one man operation and added Chef Kathryn Yee to the team. Kathryn most recently comes from The Cheshire Cat Pub and Alice's Village Cafe. As Head of Ice Cream Production, she brings a wealth of knowledge, and creativity to The Creamery. She has completed theory and technical training in the production of premium gelato and sorbetto and makes the most delicious home made inclusions, reductions, and sauces taking our ice cream to the next level. The whole team at The Creamery continue to develop their skills, through courses, training and research. Our Manager Andrea Wilby became a self appointed "Ice Cream Cake Ninja" travelling to leading edge conferences all over North America bringing back new techniques and cutting edge products right to the Village of Carp. 

Our ice cream is produced daily in house and creations include local ingredients, featuring gluten free and vegan options. We hand craft in small batches to ensure an outstanding product and guaranteed freshness. We will continue to develop our menu and plan to include many fun and new products along the way. 

Our daily selection includes 16 different flavours of ice cream for scooping, over 40 flavours available to take home in 1L tubs, and classic recipes such as The Banana Split, Ice Cream Floats featuring Harvey & Vern's Soda and special feature menu items such as the Strawberry Rhubarb Cheesecake Sundae.
We offer a casual family friendly environment with outdoor seating. We've got the whole family covered including Fido with our ever popular doggy cone! Our staff are passionate about all things ice cream and can't wait to scoop up a serving for you! Come by for an unforgettable ice cream experience!
"Amazing service, amazing ice cream. The flavour selection was incredible.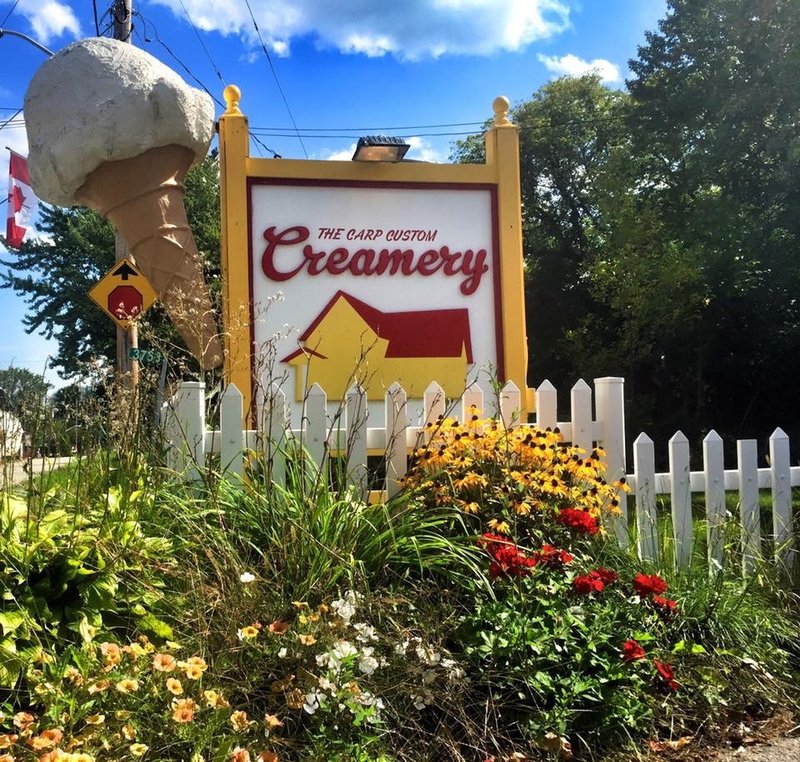 I highly recommend the Mexican Hot Chocolate and SkOreo!"~ Tara
"These are seriously the best ice cream cakes ever!!! 
We bought 2 SkOreo and they were inhaled by everyone!!"
~Kellie