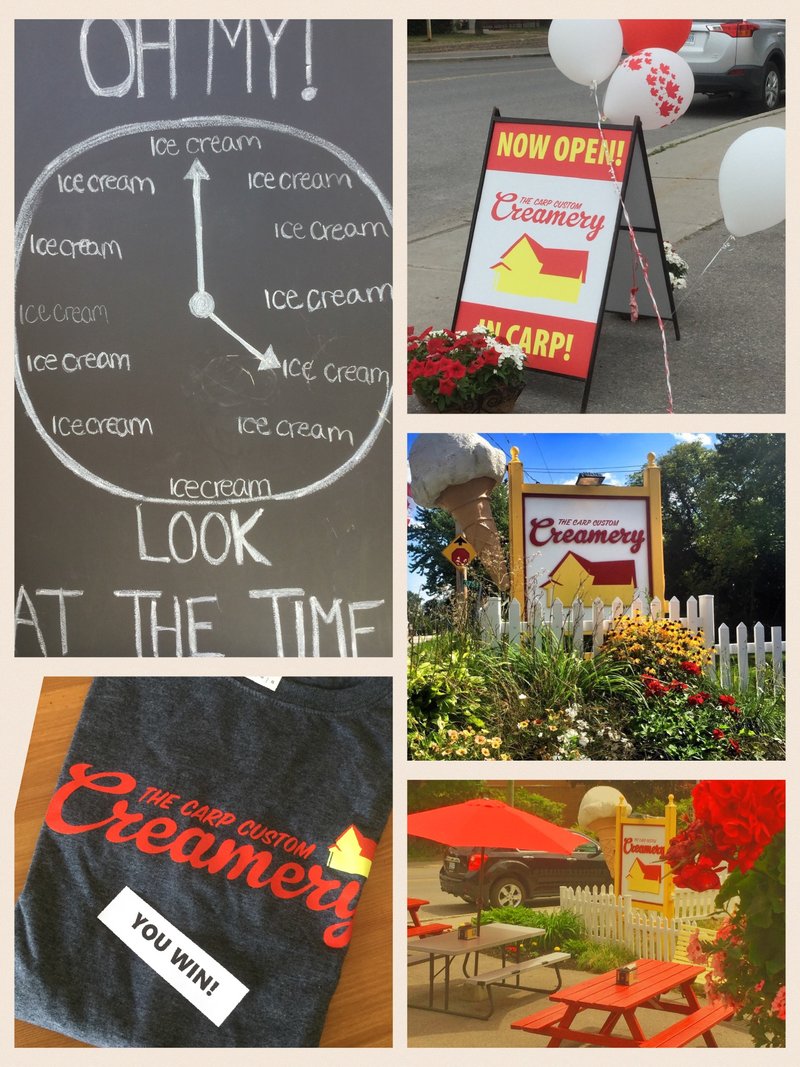 Ice Cream
We offer over 65 homemade flavours made right here at The Creamery.

Choose your style:

Plain Cone or Bowl
Sugar Cone .25
Waffle Cone .75
Chocolate Dipped Sprinkled Waffle Cone 1
Gluten Free Cone .60
Choose your size:

Kids 2.75
Small 3.50
Medium 4.75
Large 5.65
Choose your flavours!

Offering 16 choices of flavours including a dairy free option, the classics such as chocolate and vanilla and 13 others! Head over to our facebook page to see what's scooping today!
Soft Serve Ice Cream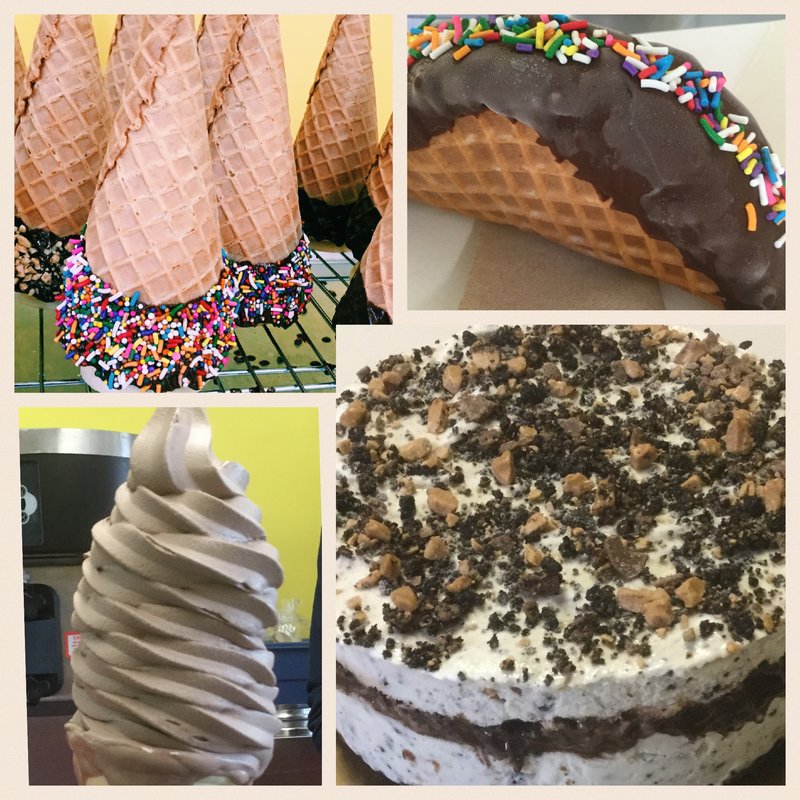 ​

Chocolate, Vanilla or Swirl
Kids 2.75
Small 3.25
Medium 4.00
Large 5.00
Add Belgian Chocolate Dip .50
Add Sprinkles, or Peanuts .50
Twisters Milkshakes

6.50 5.65

Reese's Pieces Candy Chocolate, Vanilla, Strawberry, Raspberry, Banana
Oreo Cookie *Ask about available specialty flavours such as
Skor Chocolate Bar Black Cherry, Peanut Butter, Nutella, or Chai M&M's
Create your own combo
Extra twister toppings 1.00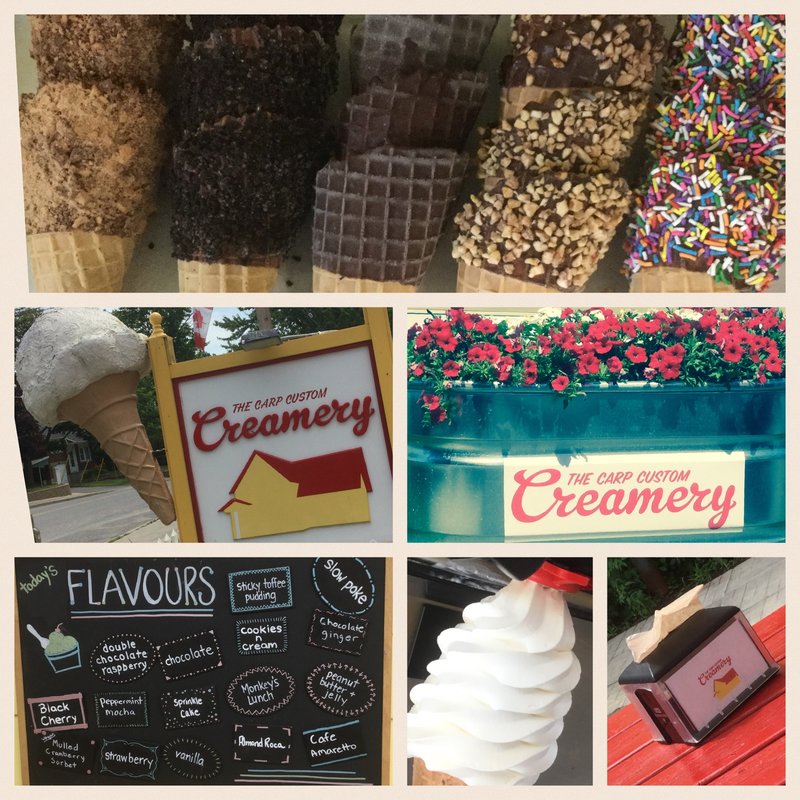 Frozen Yogurt
5.05
Strawberry, Mango. Raspberry, Blueberry, Banana or Mixed Berry
Customized combos are available!
5.20
Drinks Strawberry
SkOreo
Harvey & Vern's Soda 3.00 Dirt Dessert
Cream Soda Willy Wonka
Root Beer Ultimate Brownie
Lime Sweet & Salty
Ginger Beer Hot Chocolate Fudge
Make it a float 6.20
Bottled Water 1.15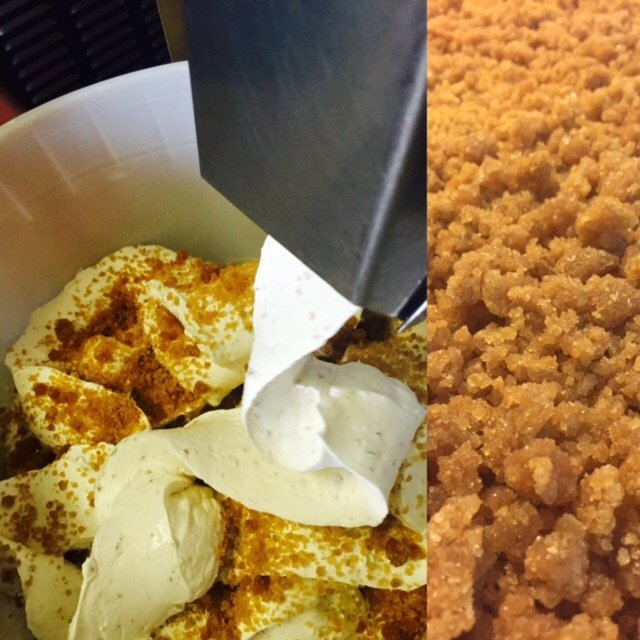 Slushies
12oz 3.10
20oz 3.65
24oz 4.50
All the rest...
Banana Split 6.50
Ice Cream Taco 4.50
A waffle cone taco filled with chocolate or vanilla soft serve covered in chocolate dip and sprinkles
Baby Cone .90
A mini cone with a tiny scoop of baby's favourite flavour
Doggy Cone .90
Don't forget about your best furry friend! A mini cone filled with vanilla soft serve and topped with a mini dog bone. Woof!